HS Awards 24 Microsoft Office Specialist (MOS) Certificates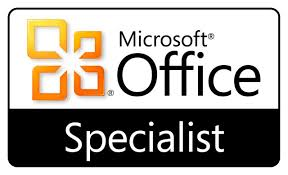 ---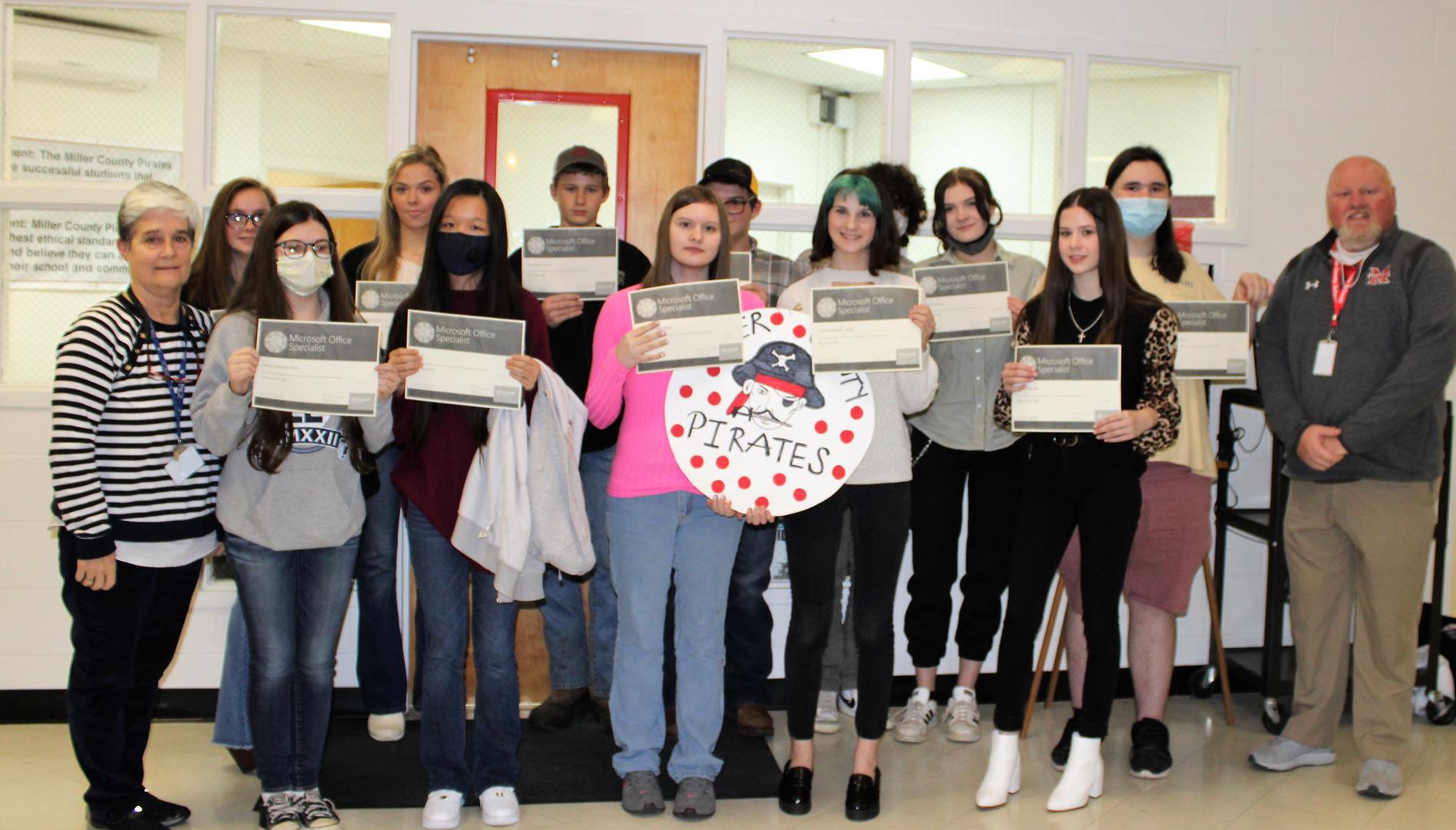 Monday, February 1, 2021; 24 students were awarded their Microsoft Office Specialist certificates in Excel 2016 and Word 2016. This took place at the February Board of Education meeting. The certificates were presented by Principal Dr. Bo Adams, and Business and Technology Instructor Martha Widner. This is an impressive achievement for these high school students.
The Microsoft Office Specialist (MOS) certification is the leading credential chosen by individuals seeking to validate their skills and advance in their careers in the business field. These students will have a professional edge in the job marketplace because they will be able to show prospective employers evidence of skills mastery and their willingness to embrace new technologies. Employers regularly use certifications as selection criteria for hiring and promotion, and most are willing to pay certified individuals more.
Receiving certificates were: Word 2016: Jaden Hodges, Olivia Li, Miranda Cook, Mackenzie Hamilton, Wyatt Horace, Garriona Jackson, Emilee Chapman, Haylee Brunson, Kimberly Chapman, Conner Bradley, Caroline Gaddy, Savanna Black, Tycen Tomms, Jessee Newberry, Emanuel Sanches, Raley Shores; EXCEL 2016: Chloe Ard, Will Langley, Haley Davis, Brooklyn Burgess, Emma Young, Spencer Bryan, Harrison Roland, Darby McCann.