Chamber of Commerce News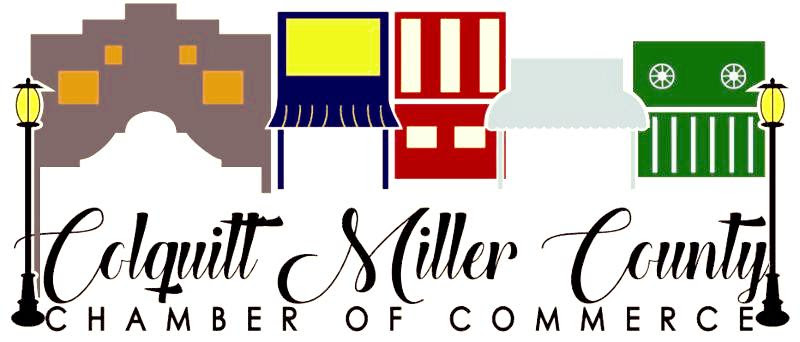 ---
news & updates for members
We would like to welcome Mr. Hilton Lane and his staff, as our newest Chamber Member. Open Arms Hospice is located at 210 West Main Street, Suite 1, Colquitt, GA and was founded by healthcare professionals from Southwest Georgia. With over 75 years combined experience in palliative, Open Arms Hospice serves the counties of Miller, Seminole, Early, Decatur, Grady, Thomas, Mitchell, Baker, Dougherty, Calhoun, Clay, and Randolph and are here with open arms to serve you. For hospice referral, evaluation or education, please call 229-207-6005.
Miller County FFA Greenhouse

Open to the public on April 1-2, 2021

April 3, 2021 9a.m.-1 p.m.

Large Ferns will be $15.00

Small ferns will be $12.00

Mix and match flat will be $15.00

Individual 6 packs- $3.00

Gallon pots- $6.00-$10.00 depending on variety

Boxed trees and plants $8.00 each

We do have some seed potatoes ready to go along with some onions now. They are $5.00 a bag.
Mayhaw Festival Marketing opportunity
If you are not currently a Chamber Sponsor, and your business would like to sponsor signage for our 5K, Bike Ride and Golf Tournament for the Mayhaw Festival, please contact Mandy at the Chamber 229-758-2400. Signage for all three events will be $150. Your sign, consisting of your business name, will be posted on Crooked Oak Golf Course at a hole during the golf tournament, as well as, throughout the 5K and 1 mile fun run/walk and displayed at the Mayhaw Gravel Grind Bike Ride. Those who are Gold and above sponsors already, you have your spot reserved for signage. Thank you.
State of Georgia Rental Assistance Program
For more information please click the link below.
| | |
| --- | --- |
| | Current COVID-19 Status Report |
| | |
| --- | --- |
| | Feds providing $25 billion in pandemic rental aid: Here's how to apply - CBS New |
SRTC-Bainbridge Economic Development is excited to announce our first Leadership Workshop on Thursday, April 8, from 9 am until 3 pm at the Charles H. Kirbo Regional Center, Dining Room 112. Lunch will be included (boxed lunch with drink)

.

We will have hand sanitizing stations at the doors, and we will be practicing social distancing. Masks are encouraged, but not required. All tables will be sanitized throughout the day.

This workshop is open to the public (businesses & individuals). If you are a business and would like to be invoiced for the workshop, please let me know. When you sign 3 or more employees up for the workshop, the fee is $30 per employee.

Please help share this information and I hope to see you there if your schedule allows.
Note: Participants may be eligible to receive FULL program funding via WorkSource GA. If you are in Decatur, Miller, Seminole, Early Counties... please contact Ms. Sylvia Martin (

sylvia.martin@equusworks.com).

Plumbing Course Available

Plumbing Professional with Credential – Bainbridge Campus

The Plumbing Professional program is designed to introduce trainees to installation, maintenance, and repair of many different types of pipe systems. Topics include plumbing safety, tools of the plumbing trade, plumbing math, plumbing drawings, plastic pipe and fittings, copper tube and fittings, cast-iron pipe and fittings, carbon steel pipe and fittings, plumbing fixtures, DWV (drain, waste, and vent) systems, and water distribution systems.

INCLUDED: National Workforce Career Association (NWCA) Plumbing Technician (PLUMB) Certification

NOTE: Heartsaver FACPRAED and the Lift Truck Operator Training will be scheduled within the timeframe of the program.
Mask Up Miller Campaign is an encouraging campaign to promote the wellness and precautionary measures for the health of our community. Please be considerate of everyone and mask up, wash your hands, and watch your distance, all while protecting yourself and others.

Throughout the Holiday season, remember to stay safe and use good judgement of your surroundings.
| | |
| --- | --- |
| | For more information on Survival Flight or becoming a member, please click the link below. |
Shape Up Miller

Free Exercise Classes

Located at the Family Resource Center.

Wear comfortable clothes and bring a towel.

Low Impact Aerobics & Toning

(10am beginner's class/Sr class)
| | |
| --- | --- |
| | Weekly events going on virtually at the Library! click the link below for more information |
| | |
| --- | --- |
| | WorkSource of Southwest Georgia has programs and opportunities for assistance and training just for you! |
Miller County Road Department

Please click the link below for a application.