FFA Week In Review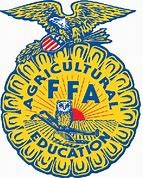 ---
Each year, FFA chapters around the country celebrate National FFA Week. The Georgia FFA Association will celebrate National FFA Week, from February 21 through February 27, 2021. This National FFA Week embraces more than 93 years of FFA traditions while looking forward to the organization's future.
A little history about FFA. What would come to be known as FFA, was founded in 1925 at Virginia Polytechnic Institute by agriculture teachers. In 1928, it became a nationwide organization known as Future Farmers of America. In 1988 the name was changed to the National FFA Organization, now commonly referred to as FFA. The membership is for students and was developed to recognize those individuals with diverse interests in the food, fiber, and natural resource industries, which encompasses science, business, and technology in addition to production agriculture.
Starting in 1948, the National FFA Board of Directors designated a weeklong tradition to recognize George Washington's example and legacy as a leader and farmer. For the past 73 years, FFA members across the country have taken part in agricultural, leadership and service-based activities during National FFA Week. This event gives FFA members an opportunity to educate the public about agriculture. During this time, chapters conduct a variety of activities to help others in their schools and communities learn about FFA and agricultural education.
The Miller County High School FFA chapter had a productive week. Monday was America Day—here by the Flag; a scavenger hunt around school was undertaken. Specifically, 48 middle and high school students located FFA emblems placed at strategic points around school. These students were awarded FFA items based on the number that was on the back of the emblem found. FFA koozies, store credit, T-shirts, lanyards and water bottles were awarded to the winners. Tuesday was Business Attire Day-- here by the Emblem of Washington; the muddiest truck judging took place. Cain Morse won first place and Maloy Young and Bo Sheffield tied for second. Wednesday was Farmer Day--here by the Plow; breakfast was provided for teachers and staff. Thursday was Dress like an Ag Teacher Day--here by the Owl; community service day, members picked up trash around the school. Friday was Blue and Gold Day-- here by the Ear of Corn; green hand day, the students painted hands on tri-fold board. It has been a fun and busy week this year!
The mission of the FFA is to make a positive difference in the lives of students by developing their potential for premier leadership, personal growth and career success through agricultural education. The FFA motto is "Learning to do, doing to learn, earning to live, living to serve."
Currently, FFA provides the next generation of leaders who will change the world. FFA is the top school-based youth leadership development organization in the nation, FFA helps young people meet new agricultural challenges by developing their unique talents and exploring their interests in a broad range of career pathways. FFA members are our future leaders, our future food suppliers, our future innovators, and more! Whether it is through various service projects or via community gatherings.
In keeping with this tradition of leadership development, the performance of the MCHS Chapter of the FFA in recent competitive events exemplifies this aspect of the program. Our students have done quite well in several events at the state and national levels. Specifically, forestry, tractor driving, livestock evaluation, livestock competition, and floral competition.
The virtual livestock evaluation team placed 4th in Area 5; Gavin Womack received the 2nd highest individual score for Area 5. The forestry team placed 2nd and will advance to state in March. In tractor driving and operations, Matthew Cox placed 3rd in Area 5 and Cole Outlaw placed in lawnmower driving and operation; each of these participants were coached by Jason Houston, ag education teacher, WBL coordinator, and young farmer teacher.
Area 5 Floral Design participants, Callie Pickle and Emma Grace Donley will complete the competition in March. In the recent Early, Lee, Randolph and Miller County Hog Show Jacey Cox placed highly along with Hattie Harrison who placed 2nd with her barrow and gilt. Also Ashley Womack placed 3rd with her barrow and gilt in the Seminole County Hog Show. Ashley Womack also received the Austin Brackin Award for the Seminole County Show. These two ladies are also officers in the Miller County FFA Chapter. Recently, these students represented MCHS FFA and Seminole 4-H at the Georgia Junior National Livestock Show in Perry, Georgia.
Other activities planned for the remainder of this year include: greenhouse plant sale is set for March 29-April 3. Forestry Field Day which begins the first of March and will conclude on March 30; an 11- member team will represent Miller County at this competitive event. In addition, the multi state goat show will be conducted in Colquitt at the Ag Barn on March 13. The FFA Banquet is scheduled for May 13. COVID 19 has not stopped the Miller County FFA.
This excellent performance by local youth in FFA shows that our local schools are providing high quality experiences for the young men and women of Miller County who will go on to become high quality, civic-minded citizens, as well as community leaders wherever they may choose to live.
Currently, FFA continues to help the next generation meet new agricultural challenges, develop unique talents and explore a broad range of career pathways. Today's FFA members are tomorrow's future biologists, chemists, veterinarians, farmers, engineers and entrepreneurs.
Because of COVID 19, the last year has seen the organization make drastic changes to remain effective. Hands on experiences are crucial for the FFA program. The Miller County High School Chapter of FFA remains a viable teaching tool because of the effective sponsors. Ms. Mandy Long and Mr. Jason Houston have enable our students to advance their skills and apply classroom experiences to every day issues. The performance of our students in the competitive environment is a testament to the positive influence of these teachers.
Thank you to our ag education teachers Ms. Amanda Long and Mr. Jason Houston. Also to our advisory committee members, business sponsors, FFA Alumni, Miller County Young Farmer organization, and Miller County Schools administrative staff as well as our School Board members. We could not have successful programs without you!!!!!.