Welding Class Visits Anderson Manufacturing in Camilla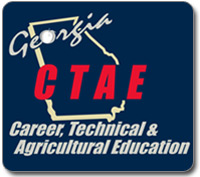 ---
On Wednesday, May 11, 2022, the dual enrollment Welding class at Miller County High School/Southern Regional Technical College were treated to a tour of Anderson Manufacturing Inc. located in Camilla, Georgia. The tour was very informative and enlightening. The students were able to see the construction of their product line from start to finish. In addition, they were able to see a robot in action as well as CNC machines and other various specialty equipment. The hiring process was discussed and students were invited to fill out an application.
Anderson has a diverse line of quality built trailers. Their superior line includes dumps, utility equipment, gooseneck, tag-a-long, and tilt trailers. Anderson Manufacturing Inc. has been in the business for over 30 years. They are one of the most recognized names in the trailer industry, and are dedicated to staying one of the top trailer manufacturers.
Mr. Tommy Tabb, principal at Miller County High School treated the students to lunch.
The trip was coordinated by Miller County WBL Coordinator and Young Farmer teacher Jason Houston, and Southern Regional Welding Instructor Peyton Payne.
The experience was beneficial to the students. They were able to connect the classroom with the world of work. For students to get first-hand experience in a world class operation left an impression on them. They were treated like potential employees and as adults.
Students who attended were: 10th Grade- Wyatt Horace, Cason Vickers, Dutch Pace, & Matthew Barefield; 11th Grade- Kade Coronado; 12th Grade- Marshall Spence, Brock Godwin, Chase Durham, & Omar Cruz.
Chaperones were Jason Houston, Young Farmer Teacher & WBL Coordinator; & Peyton Payne, welding instructor.
Thanks to Anderson Manufacturing for your efforts in support of Miller County's welding program and the