Retired Educators April Meeting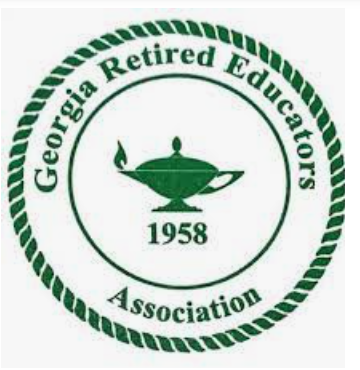 ---
The Miller County Unit of the Georgia Retired Educators Association met on April 28, 2022. The 13 members and 3 guests enjoyed a delicious meal at the Moby Dick Restaurant. President Kicklighter welcomed everyone; then Cory Thomas (Judson's dad) led the group in prayer. After the prayer, the participants enjoyed their food.
At this month's meeting the Miller County High School star student and star teacher were recognized for their academic efforts. Miller County's star student for the 2021-22 school year is Judson Thomas. Judson is the son of Cory and Holly Bass Thomas; sister, Sydney Thomas; the grandson of Carlton & Dianne Wells Thomas and Monie & Luther Bass all of Colquitt. Cory is Colquitt City Manager, Pastor of Flat Creek Church, chicken farmer extraordinaire, and a member of "The Dirt Road Sports." Holly is the music and band instructor at Miller County Schools and a member of the praise band at Flat Creek.
After the meal, Suzanne Wells, projects committee chairperson; introduced Judson Thomas MCHS star student and his parents Holly and Cory Thomas. Holly was introduced as Judson's star teacher selection.
Judson outlined his future plans. He is planning to attend Abraham Baldwin Agricultural College (ABAC) and transfer to The University of Georgia (UGA) where he will major in computer science and specialize in cybersecurity.
Judson has a legacy of music and entertainment; his immediate family are musically talented and share this talent with the community. Note that Cory, Holly, Sydney, Judson and grandparents are graduates of Miller County High School
As a grounded Christian, whose testimony served as encouragement to us, he outlined the role his parents play as well as his God, his teachers, friends, and fellow classmates in his life. It was obvious from his encouraging words the positive influence his experience in Miller County has affected his life. In addition, Judson's cohort graduation group was the first to enter Miller County Pre-K in the new Miler County School building and graduate from the same building.
Holly (mother and star teacher) presented a few anecdotes. "My proudest moment was when Judson took the field as Miller County Drum Major and led the same band that I taught." Her pride, love and admiration was evident in her comments.
Everyone had a great time reminiscing about Holly and Cory in school (most of us taught them). Of course, many tales were spun that afternoon.
President Kicklighter then introduced our speaker for the afternoon. Hannah Williams yoga instructor and photographer. She demonstrated "face yoga" while the attendees participated in the activity. The experience was very relaxing and the anti-aging benefits were also outlined.
Gray Kicklighter then conducted the business segment of the meeting. Each committee chairperson gave a quick report of their respective committee's activities.
New officers for the 2022-2023 year are President-Gray Kicklighter; Vice President-Kay Fleet; Secretary -Dr. Gail Lovering; Treasurer –Mae Atkins. All committee chairpersons agreed to remain for the upcoming year.
The next meeting of the MCREA will be May 26, 2022, at 11:30 at Moby Dick. The program will be the installation of the new slate of officers for the new year and the announcement of the recipient of the MCREA scholarship.
The Miller County Retired Educators Association seeks to promote education in our area as well as at the state, local, national and international levels. We also support our community in civic, humanitarian, and educational efforts. We promote fellowship among our members and the enhancement of our schools.
Any retired teacher who is interested in joining our group, contact Gail Lovering or any member. Her contact information is: Gail Lovering 229-400-3326 glovering70@gmail.com.