New Teacher and Paraprofessional Bios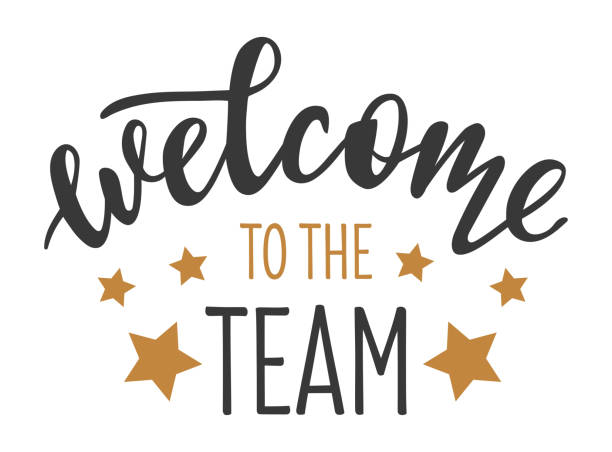 ---
Teacher and Assistant Teacher Biographies 2022-2023
I am Hannah Southall, a small town girl from Bainbridge,Georgia. I graduated in 2014 as a Bearcat from Bainbridge High School. I just recently moved back to my hometown from Moultrie, Georgia with my little family. I have 2 children. My son, Colt, is 5 years old, and my daughter, Annabelle, is 3 years old. I am married to my lifelong childhood best friend, Corey Southall. I enjoy spending time with my children and friends on the river or the creek.
I attended Southern Regional Technical College and majored in Early Childhood Education and Care in 2019, and I just recently graduated from there with my Associates of Applied Sciences in Early Childhood Education/Care. I began my professional career as a substitute teacher in Moultrie. From there, I became a paraprofessional at J.M. Odom Elementary School in Colquitt County. I am continuing my education for my Bachelor's Degree in Elementary Education as I pursue the next step in my career path. I am thankful for this opportunity to work with the students attending Miller County Elementary.
Carol Horton will be an Assistant Teacher at Miller County Elementary. She was a substitute teacher for 12 years with Miller County Schools prior to being hired as an Assistant Teacher for the 2022-2023 school year. She graduated from Salem High School in Virginia Beach in 1994. In 1996, she received her CNA from Charleston Job Corps. She worked as a CNA until she had her oldest daughter, got married, and moved to Donalsonville in 2003. She lived in Donalsonville with her family until 2013 when they moved to Colquitt. During her time in Donalsonville, she had her youngest daughter and started working with Miller County School System in 2009 as a substitute teacher. Ms Horton graduated from Fortis College in Dothan, Alabama as a Certified Medical Assistant while also working with Miller County Schools in 2012. She continued to work with the school, as needed,until May 2018 when she moved temporarily to North Carolina. She returned to Colquitt and resumed working with Miller County Schools for the school year of 2018/19. In February of 2022, she received her certificate to become an Assistant Teacher. She has always wanted to work with children and loves working one on one with them. "I love it when the students see me in the store and either wave or say 'Hey Ms. Carol!'"
Pamela Smith has been working as a substitute teacher for many years. She has 2 children and a grandchild that she loves spending time with. She also loves to read and swim. She is looking forward to transitioning into her position as an Assistant Teacher at Miller County Elementary School.
Patti Rentz Franklin was raised here in Colquitt and attended Miller County Schools. Patti is engaged to Brandon Chambless. They have 3 beautiful girls: Mandy Chambless, Katie Chambless, an upcoming Senior, and Bailey Franklin, who will be a Junior. Patti is a member of Flat Creek Baptist Church. She is also Secretary of the Pirate Pride Marching Band Boosters. She loves going deep sea fishing and being with family.
I am Dr. Stephanie Barber from Bainbridge. I have been teaching for 27 years (3rd grade and 5th grade). I attended Valdosta State University where I completed Bachelor's, Master's, and Doctoral programs. I have three children and four grandchildren. I am excited to join the Miller County School System and look forward to working with the staff and the community.
Bailey Driver is a 2016 graduate of Albany State University with a Bachelor's Degree in Early Childhood Education. This begins her seventh year in education. She is married to Dillon Driver, and they have two children. A few of her hobbies include swimming and fishing with her boys, riding the boat on Spring Creek, relaxing at the beach, and enjoying time with her family. Bailey has worked the last six years in Bainbridge but is excited to be working in her hometown this year.
I am Letiana Miller, and I am one of your pre-kindergarten teachers at Miller County Elementary School. I began my career at West Bainbridge Elementary (WBE) as a pre-kindergarten paraprofessional in 1999. After some coaching from an administrator, I pursued my undergraduate degree at Albany State University. I obtained my undergraduate degree in 2005 and changed roles as a paraprofessional to a pre-kindergarten teacher while at West Bainbridge Elementary School until 2017.
After a two-year hiatus, I then returned to the workforce in 2019 as a substitute teacher at Spring Creek Charter Academy (SCCA). I was employed at SCCA as a kindergarten teacher and a pre-kindergarten teacher from 2020 – 2022.
My background is in Elementary Education. Along with an undergraduate degree from Albany State University, I have obtained a masters and specialist degree in Elementary Education from Nova Southeastern University.
I am a mother of four beautiful adult children and a grandmother of many. We are an active family, and we stay busy with purpose. I love and cherish the times that we spend together.
Kendall Green is one of our new teachers for the 2022-2023 School Year. Kendall is from Bogart, Georgia and graduated from the University of Georgia in May with a degree in Elementary Education. Being a UGA graduate, Kendall loves Georgia Football and would never miss an opportunity to cheer on the Dawgs. In her free time, Kendall enjoys spending time with her family and being outdoors. One of Kendall's favorite hobbies is training her dog, Dolly, as her hunting companion. Kendall will be teaching Fourth Grade Science and Social Studies, as well as coaching softball for the high school team. Kendall is very excited to get in the classroom in her first year of teaching. Kendall states, "I am excited to build positive relationships with my students and give them the enrichment opportunities that allow them to flourish academically. I am extremely humbled for the opportunity to work at Miller County Schools, and I am looking forward to an amazing year!"
Hi, I'm Tondra Rich, from Donalsonville, Georgia, where I've lived the majority of my life, having recently retired after teaching 31 years at Seminole County Elementary School! I'm married to Ralph Rich, and we have one son and daughter-in-law, Tyler and Roxanne, and a four-and-a-half-year-old grandson, Ellis, who keeps us all on our toes!! I'm looking forward to beginning a new adventure with Mr. Ard and the faculty and staff at MCES!!
I am Mandy Griffin, and this will not only be my first year teaching at Miller County, but my first year teaching in general. I have a Bachelor's Degree in English from Valdosta State University and have taken some Early Childhood Education classes at Troy University. I am a native of Colquitt and a 2005 graduate of Miller County High School. I have always had a desire to teach, and I truly believe this is what God wants me to do with my life. I am honored to be teaching the children of our community and can't wait for this school year to begin. Outside of school hours I enjoy reading and spending time with my daughter, Maddie, and our dog, Hazel.