Have You Heard of the 'One Chip Challenge'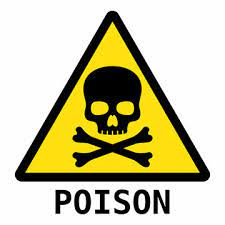 ---
Have you heard about the "One Chip Challenge"?
https://www.poison.org/articles/is-the-one-chip-challenge-dangerous
In short, we do not want to risk an adverse reaction that could be experienced related to participating in this challenge. Students SHOULD NEVER BRING THESE CHIPS (OR ONES LIKE THEM) TO SCHOOL, AND THEY SHOULD NOT BE PARTICIPATING IN SUCH A CHALLENGE HERE AT SCHOOL. Students who bring such chips to school and/or encourage others to take the challenge will face consequences for their actions. Thank you in advance for helping to keep our students and staff members safe by educating yourselves about this potentially dangerous challenge.