Board Members Retire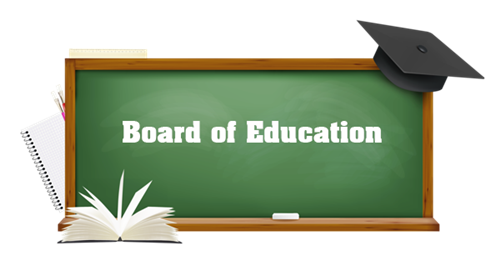 ---
The Miller County School System paid tribute to two retiring School Board members Monday, December 5th 2022. Vic Fleet District 2 and Rick Little District 4 attended their last Miller County School Board meeting Monday, December 5th. Prior to the Board meeting, a reception was held in honor of the two retiring Board members. The reception was attended by a host of Miller County staff, family and friends.
Vic Fleet represented the citizens of District 2 as their Board member for 8 years 2015-2022 and will be replaced by Jason Cox. Rick Little represented the constituents of District 4 as their Board member for 11 years 2012-2022 and will pass the mantel to Jason Suggs. Serving at different times, Vic and Rick have both been chairman and co-chairman of the Miller County School Board.
A tribute to both members came from Mr. Shane Miller, Miller County Schools Superintendent. Fleet and Little were each presented a memento of their years with the Miller County School Board by Superintendent Miller. "Miller County has been blessed with good leadership," Miller said, "never forget the difference you've made."
These two Board members have a lasting legacy in the Miller County School System. Mr. Fleet is a lifetime resident of Miller County; he owns and operates Rolling Hills Farms. He is married to Jackie Cofty Fleet and they have two children: Jackson (Jenna) and Victoria Fleet. Mr. Fleet, his wife Jackie, and both of his children are graduates of Miller County High School. Several projects have come to fruition courtesy of Mr. Fleet. He donated his time and resources by undertaking the planning, development, and implementation of several sports playing field projects as well as several land management projects for the school system.
Mr. Little has been a Miller Countian for 34 years. Currently he serves on several boards of directors and is married to Suzette Foster Little. They have two children: Mandy Little Long (Trey) and Chad Little (April). The couple have four grandchildren: Ty & Fletcher Long and Maddie & Ada Britt Little. Both of their children and one grandchild are graduates of Miller County High School. Also Suzette taught in the Miller County School System for ten years. Rick and Suzette are generous donators of time and resources to the Miller County FFA and the FFA Alumni Association.
These gentlemen have a stake in the Miller County School System. Thank you gentlemen for your service and dedication.
Immediately following the reception, the regular Miller County School Board meeting for the Month of December was called to order.